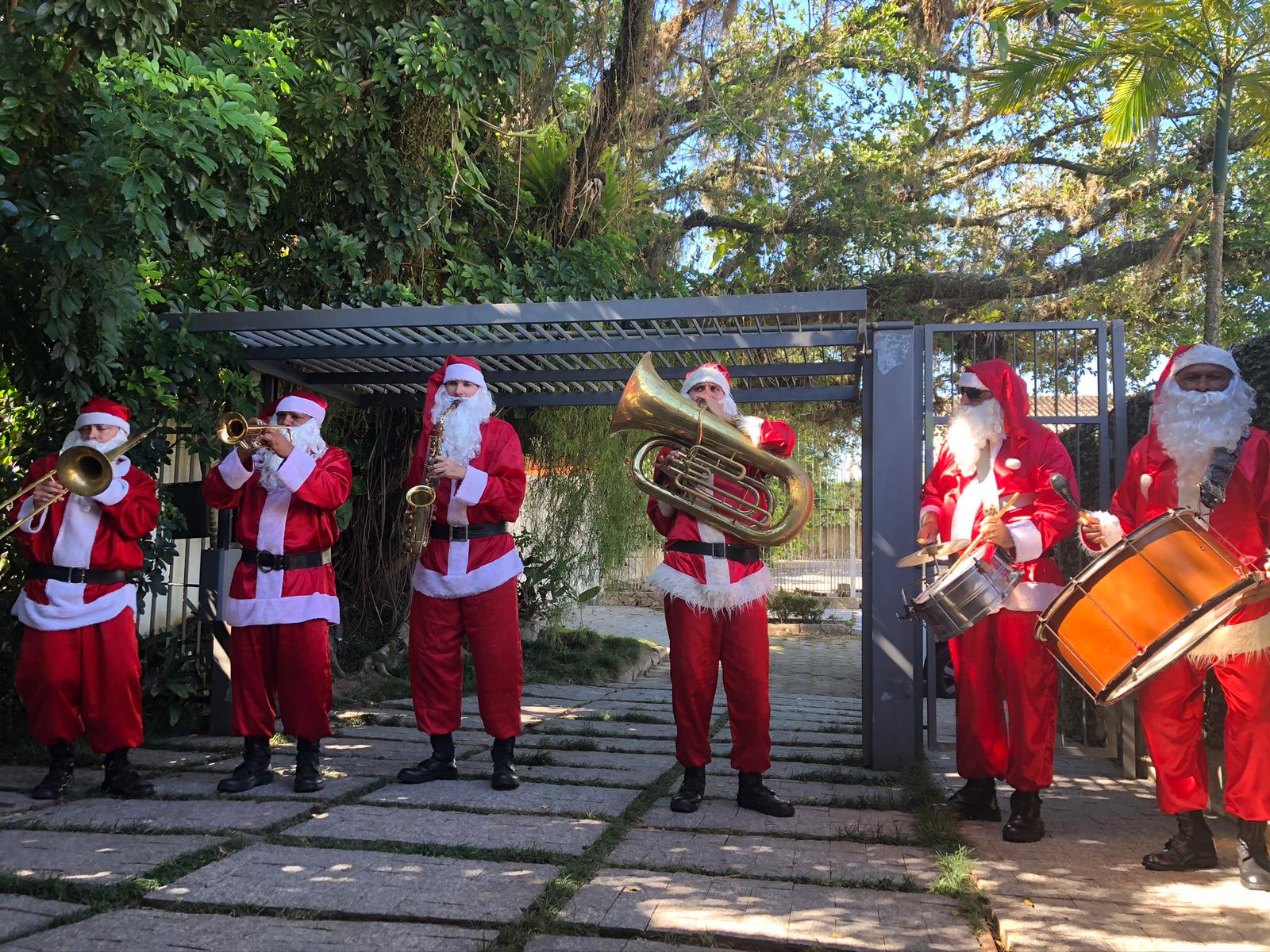 Merry Christmas to everyone !
This year my Christmas is in Italy and not in Brazil … equally wonderful, but unfortunately far from my family and my homeland.
In this period it is the height of summer in Brazil… heat, sun and the sea! But Santa Claus 🎅🏻 still comes dressed in red with his hat !!
In fact, take a look: last year, as my family's tradition, we celebrated together with lots of Santas singing and playing! 🎅🏻 🎅🏻 🎅🏻
It is a moment of great joy for all of us because, maybe, it's one of the very few days of the year in which we can really bring the whole family together, even those who live around the world. And the family is not small !!!
In this photo, everything seems calm, peaceful, but you can't imagine what was happening in the 'backstage'. While the Santas were playing, the whole family, from children to grandparents were dancing, singing and laughing in splendid harmony.
A truly unforgettable joy!
I wish everyone a very happy Christmas of peace and serenity!
Luisa
Casa Pitanga